Welcome to Partypeteshop's

Runescape Gold

Store!
Buy

OSRS Gold

FOR THE BEST RATE!
Click Here to
SELL OSRS GOLD
for BEST rates!
*NO ID REQUIRED*
To be served immediately go to
www.Partypeteshop.com
and click on live chat!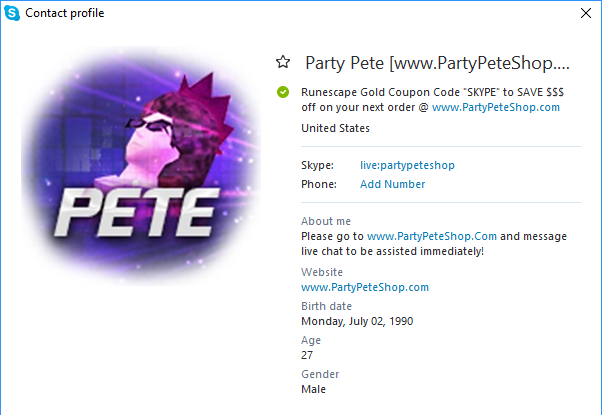 How to Buy OSRS Gold in 3 easy steps!
1. Create an account and place your order
2. Message our live chat with your Order ID
3. Meet in-game to receive your gold
Payment Methods:
-PayPal
-Credit/Debit Card
-Bitcoin
-iDeal
-G2A Pay
-PaySafeCard
-Skrill (ID Required)
How to Sell Runescape Gold in 3 easy steps!
1. Message our live chat on the bottom right corner
2. Meet us in-game and trade us the gold
3. Receive payment for your gold
10,000+ Vouches On Sythe + PlayerAuctions
PlayerAuctions Feedback (8,000+):
http://www.playerauctions.com/offer/myfeedbacklist/?username=partypeteshop
Sythe Vouches:
PartyPeteShop's Vouches
​
Last edited: