Hey guys, Fusion. I am making a new application for Android devices I used Java ofcourse I was wondering what you guys think.
Here is a main overview: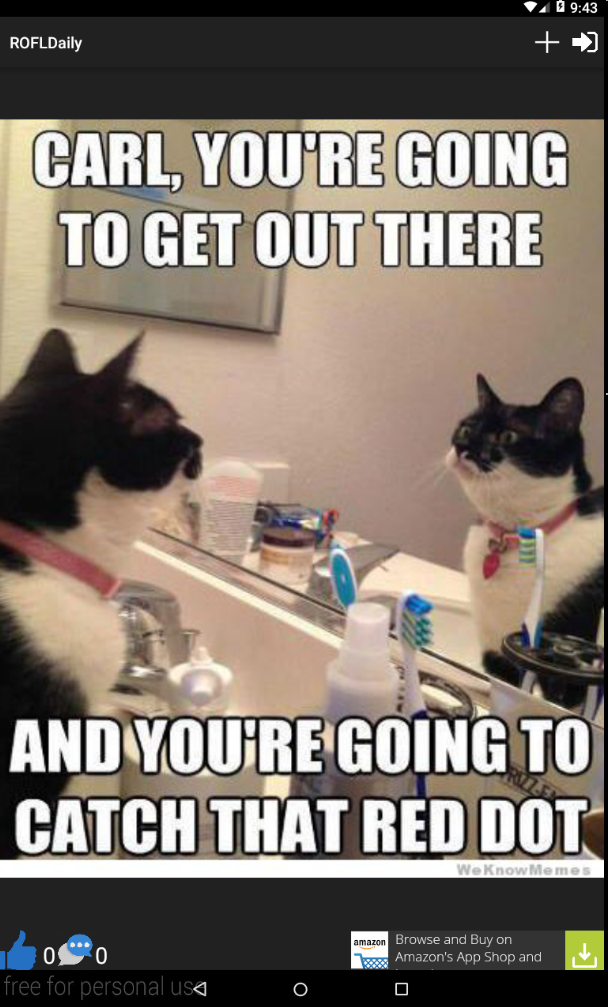 Here is the login screen, this will pop when a users goes to like or comment when you aren't logged in: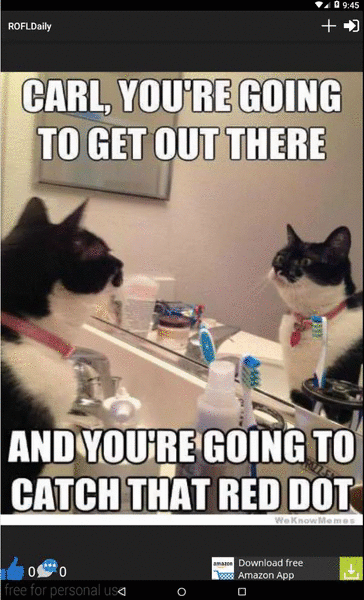 Here is the register screen: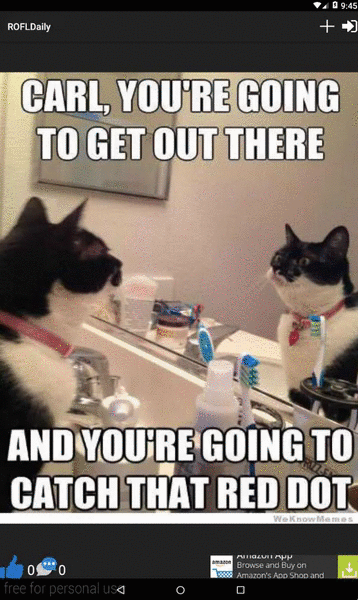 Here is what happens when you change pictures: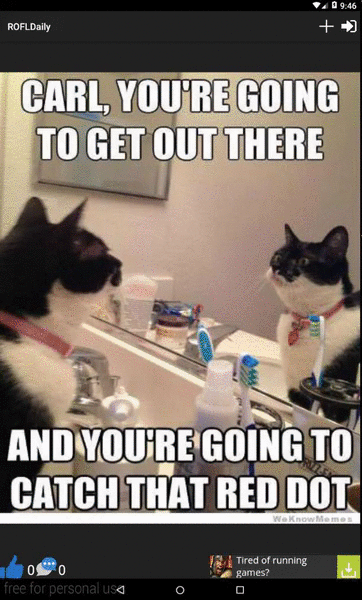 Here are the comments;
The animation: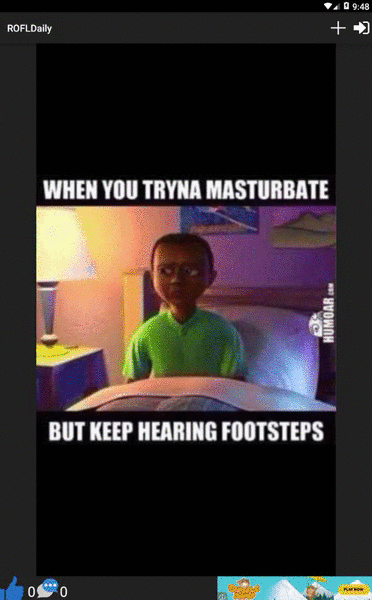 With a comment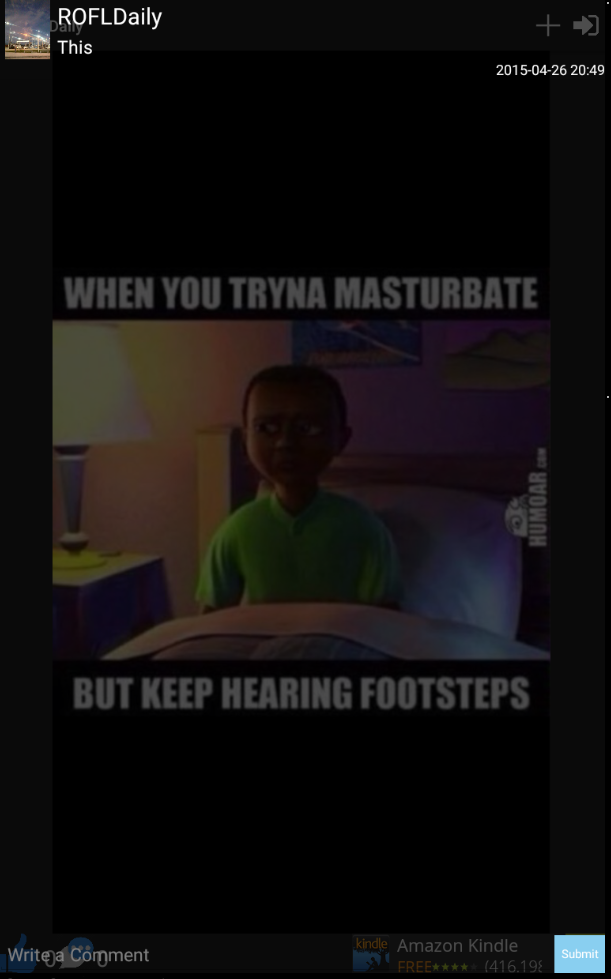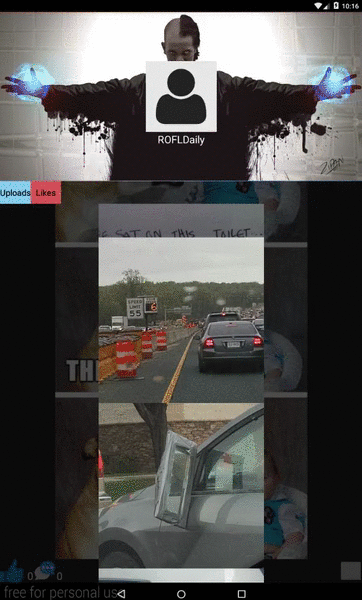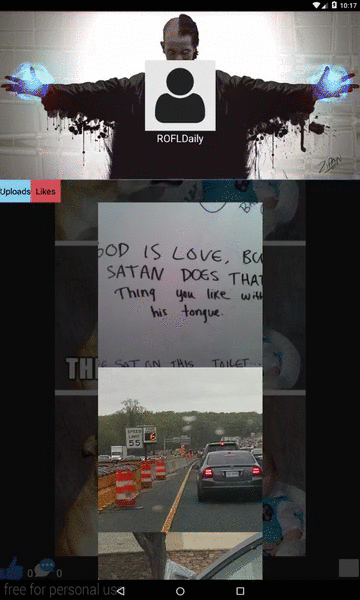 Please let me know what you think, you can also upload photos from a URL!